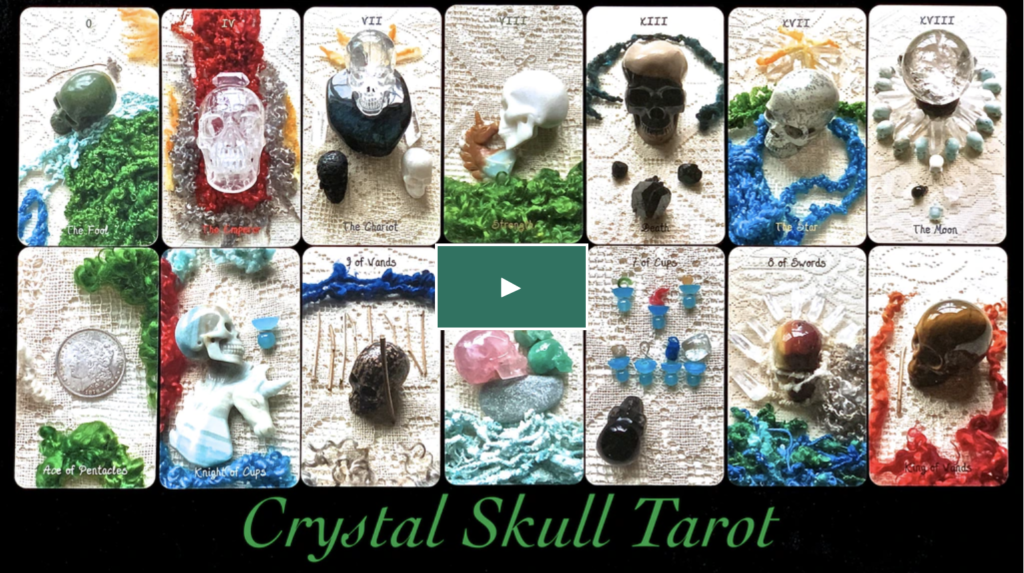 The Crystal Skull Tarot is a new deck coming out this year from Jessie Driscoll, a jewelry artisan (and mineral and fiber enthusiast) from Woodstock, NY. Although skulls may seem a little creepy to some of us, I love Jessie's perspective – thinking of them as "containers for consciousness."
She appeared this morning on The Hermit's Cave YouTube for a catch up with Simon Harrison, and her passion is contagious. It's wonderful to witness this sort of positive energy.
You can learn more, on the Crystal Skull Tarot Facebook and Instagram, and please consider a pledge to Jessie's Kickstarter project. I can't wait to get my hands on this deck!