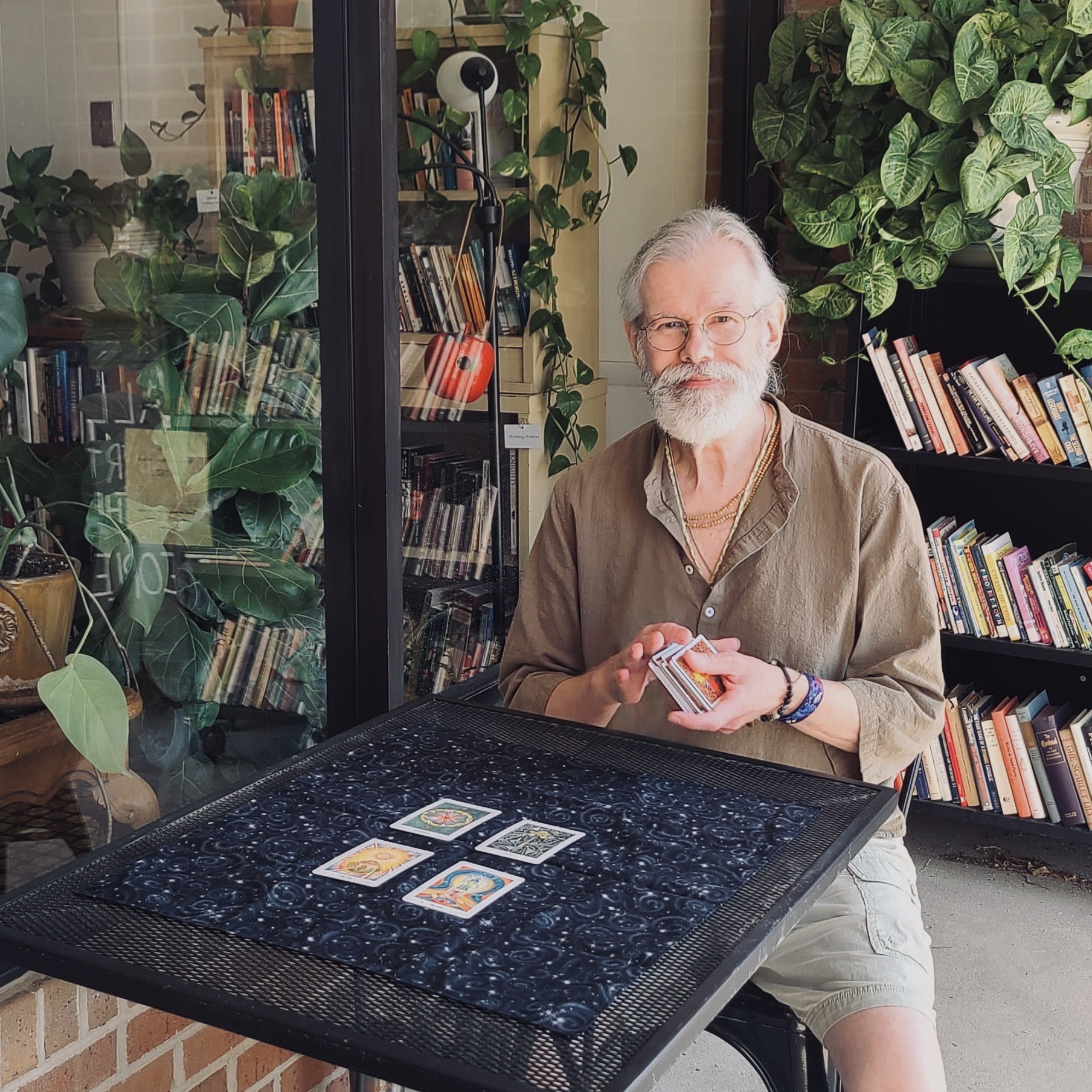 I had so much fun reading up at Rubber Rose Books in Downtown Kankakee today. There were a surprising number of folks who came for their very first reading, and several who were either familiar with the cards or who even read for themselves and others.
What I love most about reading is hearing people's own impressions of the cards, and also when something in the reading really resonates. There were several moments today where it was pretty obvious that something in the reading was truly useful or was exactly what the querent needed to hear.
It's especially cool when someone who calls themself a skeptic actually gets some helpful information from a reading. I also love creating a positive first-time experience for someone with no idea of what to expect.
Thanks again to Nikki from Rubber Rose for hosting this. There's such a sweet vibe and so many cool books in the shop. I'd encourage you to check the place out.
Keep an eye on the weblog for future events like this. It's such a blessing to be reading face to face with people after the lockdowns and isolation of the pandemic.