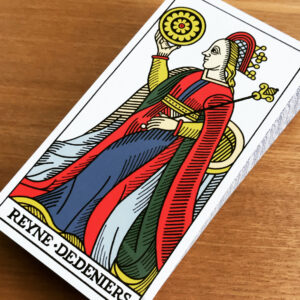 The Queen of Coins is the card of nurturing and attention to physical and material needs.
When it turned up this morning, the thoughts that came to mind were "let's be practical" and "can I get you something to eat?"
Krishna Das tells a story about his guru, Neem Karoli Baba. When they asked him "How do we raise Kundalini?" He replied "Serve people." When they asked "How do we become enlightened?" He said "Feed people."
I'll be particularly aware of opportunities to meet the immediate physical needs of others in the coming days.
Love all. Serve all. Remember God.