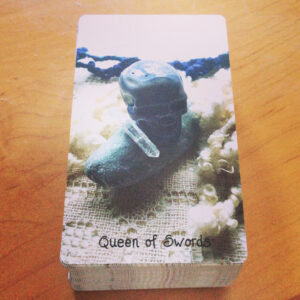 The Queen of Swords has turned up three times this month, and twice in the last four days.
Today, Brendon Urie's lyric from King of the Clouds came to mind.
Some only live to die, I'm alive to fly higher
Than angels in outfields inside of my mind
I'm ascendin' these ladders, I'm climbin', say goodbye
This old world, this old world
I'm King of the Clouds
I get lifted
The "Queen of the Clouds" gets lifted by reason, above the pain of the world and her own past.