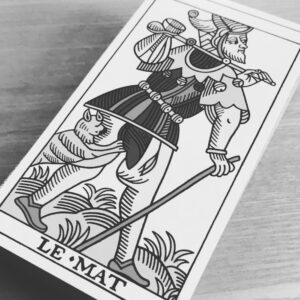 The Fool is the card of one who breaks with convention, finding their own unique path.
Have I mentioned that I was voted "most unique" of my high school senior class? Along with a girl who never shaved her legs. 🙂
This card comes as a harbinger of new beginnings along my spiritual path. More about that in the days to come, perhaps.
Here are the previous posts about The Fool.