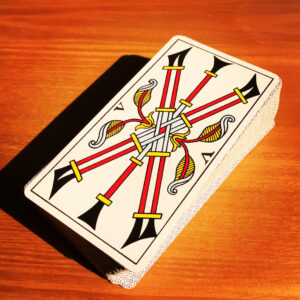 The Five of Staves (or Wands) turned up today, on the Friday of a three-day-weekend for our Independence Day holiday.
I think of this card as representing, essentially, a diffusion of energy.
For me, today, it feels like an acknowledgement of the "lazy days of summer" and the holiday weekend. It's okay to be a little unfocused, to leave things unplanned, to go with the flow.
Here's wishing everyone a lovely holiday.