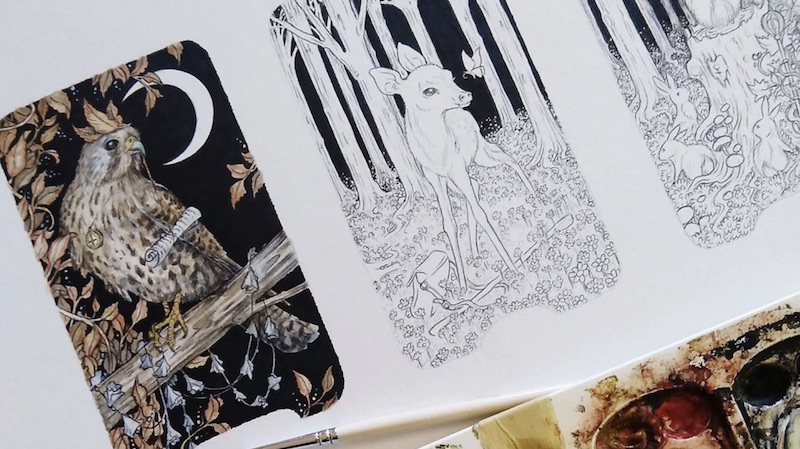 Oak, Ash & Thorn Tarot is another cool Indy deck currently in the midst of a Kickstarter campaign.
In folklore, the site of oak, ash and thorn trees entwined on a hillside mark the dwelling of spirits or the entrance to the other world. These three trees come together with a collection of woodland animals to create a stunning and unique Tarot deck.
From creator Stephanie Burrows and illustrator Adam Oehlers, it draws from the RWS tradition, and will include companion reference cards rather than a little white book, an encouragement for readers to draw on their intuition.
This looks like a beautiful deck, inspired by the flora and fauna of the West Yorkshire countryside.