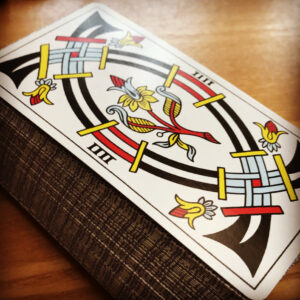 The Four of Swords is, for me, a card representing repose and meditation.
This morning it reminded me of a lyric I wrote a few months ago after a melody came to me in a dream.
In the stillness
You will know me
With each new breath
In the stillness
May each of us make time to find that place of stillness, security and guidance deep within us.