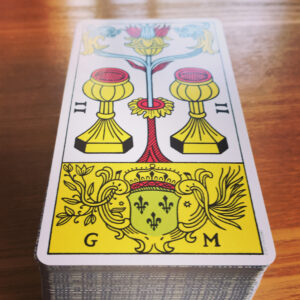 The Two of Cups turned up twice in June, and it has appeared again twice this month, two Mondays in a row.
It reminds me of how thankful I am for having found my soul's mate in this lifetime. It also always reminds me to be true to my heart.
Here is a link to all of the posts about the Two of Cups.