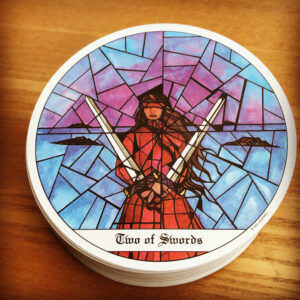 The Two of Swords has turned up two days in a row now, following the Two of Vessels.
Twos indicate pairs, partnerships or decisions. So I have to think that this indicates a decision or internal struggle of some sort is brewing.
Two of Swords advises to delve into one's deepest self for guidance, and to keep that guidance guarded for the moment.
We'll see what unfolds.