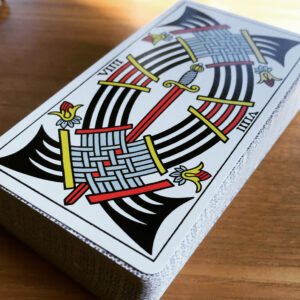 The Nine of Swords has turned up now twice in six days, and is the fourth Swords card in a row this week.
I tend to think of this card as being about anxiety or mental preoccupation because of its appearance in the Rider Waite Smith deck. But for some reason today the phrase "winning against the odds" came to mind.
Also, coming on the heels of the Page, Ace and Knight of the same suit, I think it has something to do with action and perseverance.
For me, at the moment, it is encouragement to continue working on some creative pursuits that I may have been moving forward too slowly with.
Here are the previous posts about this card.
Daily Draw | Nine of Swords 050220