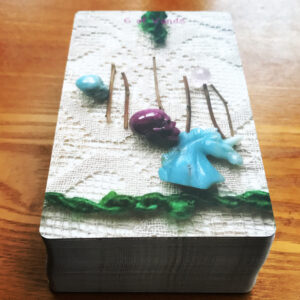 The Six of Wands is the card of a group of people banding together against the odds, united by devotion to a strong leader or compelling vision.
It reminds me of the speech from Scene III of Shakespeare's Life of King Henry the Fifth.
This story shall the good man teach his son;
And Crispin Crispian shall ne'er go by,
From this day to the ending of the world,
But we in it shall be remember'd;
We few, we happy few, we band of brothers;
For he to-day that sheds his blood with me
Shall be my brother; be he ne'er so vile,
This day shall gentle his condition:
And gentlemen in England now a-bed
Shall think themselves accursed they were not here,
And hold their manhoods cheap whiles any speaks
That fought with us upon Saint Crispin's day.
In a not quite coincidence, yesterday's date was once the Feast of St. Crispin and St. Crispian in the Catholic Liturgical Calendar.